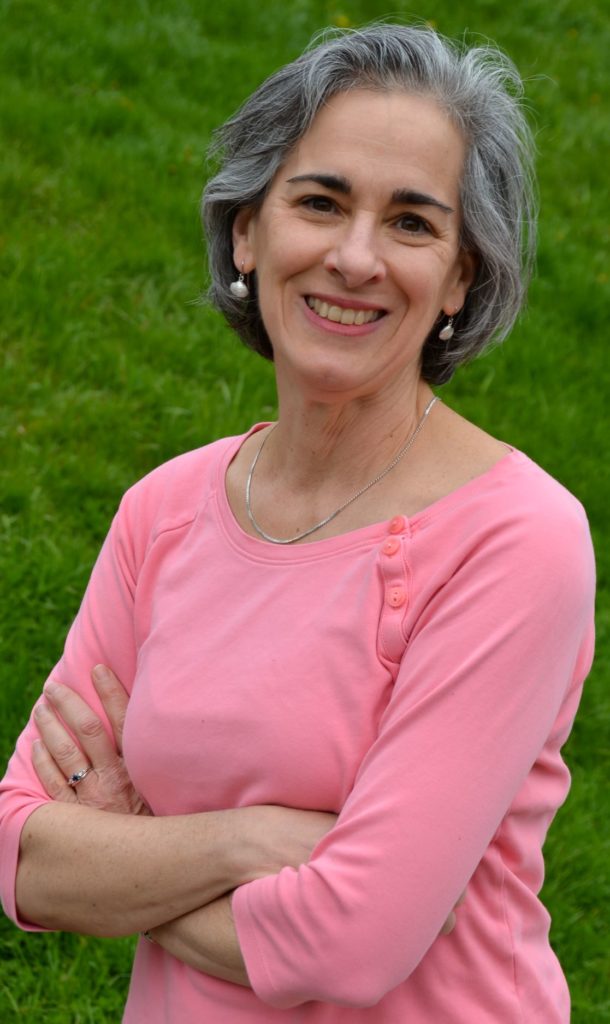 Muna Shehadi (see * below for pronunciation guide) was born in Princeton, New Jersey, daughter of a philosophy professor and a high school math teacher. After college in Connecticut, she moved to Boston, where she eventually got a masters in vocal performance as a classical soprano. Since she'd much rather be alone in a room with her daydreams than stared at onstage while worrying about messing up, she decided performing wouldn't work out.

For five years she followed her then-husband's jobs to Orlando, Norfolk and Milwaukee, where as a new mom she figured out writing would let her have a career and be a stay-at-home mother. She published her first romance with Harlequin in 2001 as Isabel Sharpe, and went on to publish dozens more, plus three women's fiction titles for Avon/HarperCollins in the mid-aughts.

Muna is thrilled to say she has left the Midwest to live in Maine, the state closest to her heart, which you'd have no trouble guessing if you read everything she sets there. She has two kids, a stepdaughter, a wonderful second husband who reads everything she writes, and thinks it's a strange to write about herself in the third person. She's stopping.

My first name means "one who is longed for." Shehadi means "begged from God." Seems like a lot of pressure to amount to something! I'm thrilled to be finally writing under my real name.

* How to pronounce Muna: Not Moon-a. Not Myoon-a. The "u" is like the vowel sound in the words "put" or "book" unless you are from the south, in which case you need to talk like a Yankee just this once. Shehadi is much easier. Sheh-HA-dee.

Muna Through the Years!