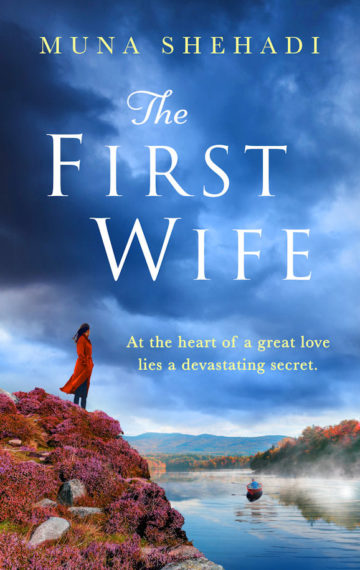 Available now!
Publisher:

Headline Publishing

Editor:

Kate Byrne

Available in:

Kindle, Paperback

Published:

June 23, 2022
Pre-Order now!
In print November 15, 2022!
Holly Penny expects that attending the funeral of her ex-husband at the elegant mountain resort they enjoyed together so often will be momentous and emotional. Lyle was the love of her life; they were happier than she'd ever imagined being, until a split second changed their lives and eventually destroyed their marriage.
Surrounded by luxury she could once take for granted, what Holly doesn't expect is to discover that Lyle kept their long, loving relationship a secret from the two women he married after her. Even more troubling, stories the other wives tell bear little resemblance to the man Holly knew so well.
As the weekend unfolds, guided by detailed instructions Lyle left behind, new jarring surprises surface and new connections are formed that will force Holly to redefine both her future and, more wrenchingly, her past.
More Lovely Quotes
'Profoundly moving and very wise, this stunningly original and touching tale is one to savour and re-read . . . An immersive delight of a book' — Renita D'Silva, author of A Mother's Secret
'From the very first page The First Wife seduced me with its promise of revelations to come; part mystery, part romance but above all the story of one woman's lifelong mission to be true to herself'' — Julie Brooks, author of The Secrets of Bridgewater Bay
'Clear your schedule and dive into Muna Shehadi's latest triumph, The First Wife! Her vivid characters walk right off the page and into your heart. The ending is perfect, and you won't see it coming. I love this book!' – NYT Bestselling author Vicki Lewis Thompson
'Captivating right out of the gate. This unique and beautifully told tale, laced with mystery and secrets, will keep readers hooked and rooting for Holly all the way. A deeply moving and insightful story that will stay with me for a long time' – Alison Ragsdale, author of Someone Else's Child